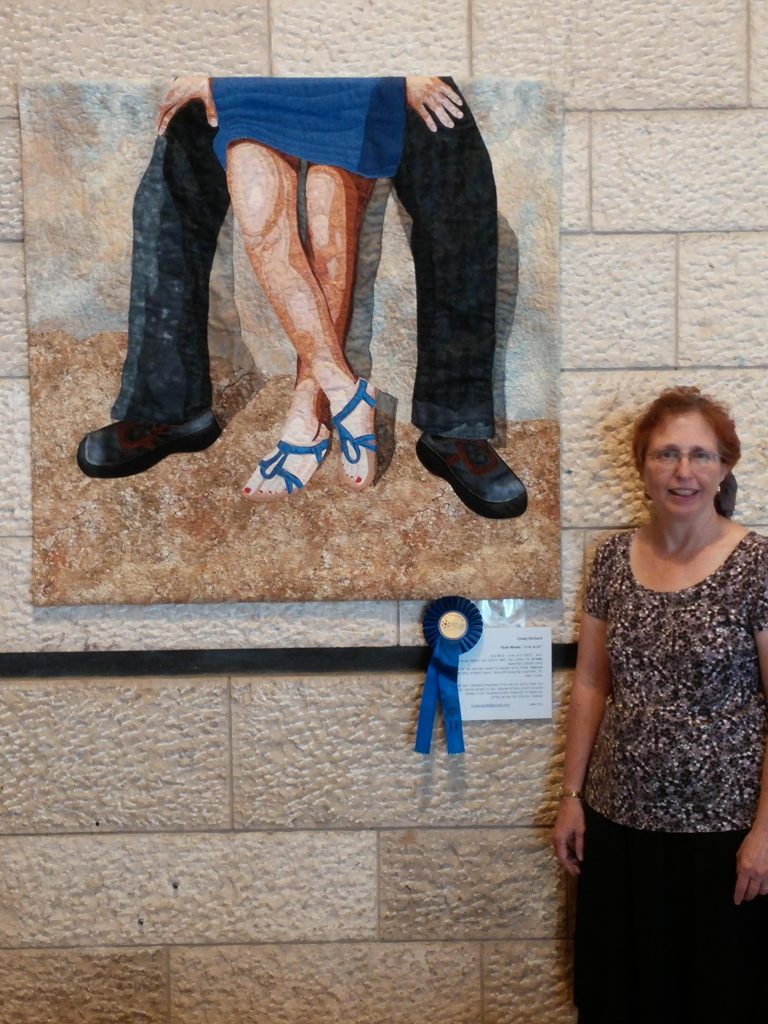 "Opposites" quilt exhibit, Jerusalem theater. I called it Sole Mates.
She sat on his lap. She was elegant and careful about her outward show. He wore baggy pants and scoffed up shoes. They were opposites in their appearance but they were attracted to each other because opposites attract. They were soul mates and also "sole mates"!
The exhibit will run through 10 October 2015.
Here are some photos.