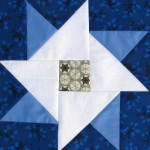 Sometimes good can come out of a horrible event. That's what has occurred as a result of the brutal killings of three lovely, innocent teens in Israel. The Jewish population was galvanized to find the boys and once the truth was known — that they had been senselessly murdered — the country mourned together. As a result of their deaths, Israel retaliated, only to discover the dangers in Gaza that awaited us. I never think things happen just by chance.
The unity in the country brought about by these three boys has been miraculous. As a symbol of this unity Unity Quilts Israel was born. This is their message: "Welcome to Unity Quilts! Unity Quilts was created by two friends who are passionate about quilting: Minna and Elisheva. Our goal is to create quilts for the families of Naftali, Eyal and Gil-Ad, using blocks from Jewish quilters across Israel and the world, in the spirit of achdut (unity) that their families inspired."
This is a venture that speaks to me in a very deep way. I decided to participate and will bring my blocks to Minna later today so they can be included in the quilts for the families of these boys. May they always be remembered.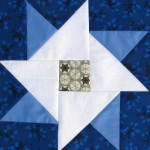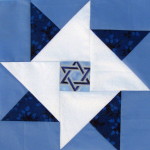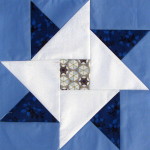 I would like to mention that this venture has made full circles around the world. I actually heard about it from a friend in Canada, who asked if I knew about the project. I checked it out only to find that it was initiated by women living in the town in which I live in Israel. That is how small the world really is!