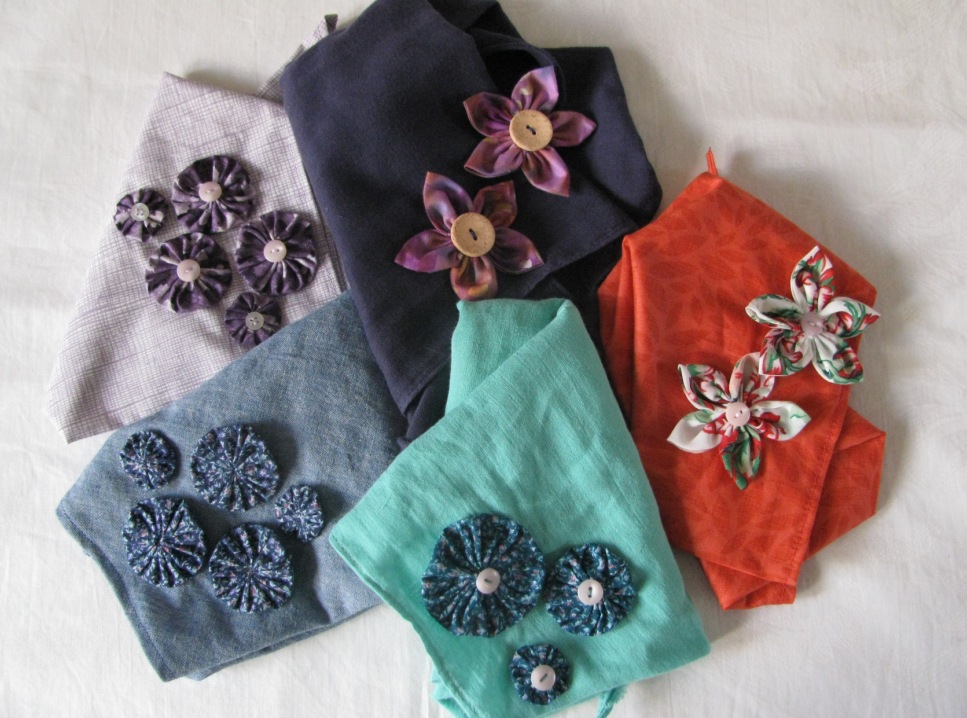 I've been putting together a collection of bandanas and I thought I would drop a line to update you with my current stock. They are really fun and are embellished with yo yos or flowers according to my whim. (You could ask for one of the other, by the way.)
They are all made of 100% cotton and are super thin and soft for hot days when you are out on a hike or a run. You almost forget you are wearing anything on your head. It is an ideal head covering for religious wearers and a perfect gift for any occasion.
They are roomy triangle-shaped scarves and can be tied on easily. They measure approximately: 42″ x 26″ x 26″ / 102cm x 67cm x 67cm
Keep an extra in your bag — they are so compact!
Hand wash in cool water with like colors; hang dry.
Available in lots of colors and styles on my Etsy shop.
Lilac bandana, Deep-purple bandana, Red bandana, Aqua bandana, Denim bandana
There are still more to come, so keep watching for my announcements.